Our highlights, where knowledge, inspiration and entertainment meet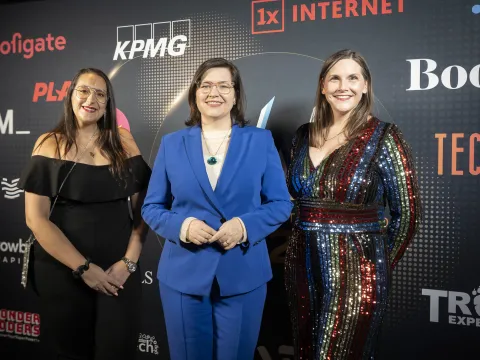 Nordic Women in Tech Awards took place in Reykjavík, November 9th. We were there and we had a great time.
3 min.
Read more

about this: Highlights from the Nordic Women in Tech Awards...
We have added a fully working Javascript client to Search API Decoupled. See it in action and read...
7 min.
Three projects of 1xINTERNET have been nominated in three categories for the Splash Awards 2022:...
At the end of August, the 1xINTERNET project team for BSB was invited to Constanz on Lake Constance...
Meet Baddy Sonja Breidert in Business Day Oldenburg in Iceland and get inspired by the keynote...
We are going to DrupalCon Prague 2022 and we are proud to announce our Platinum Sponsorship.
We are looking for a Web Analytics Implementation Manager to join us at 1xINTERNET. Our team...
After an extensive RFP process, The World Organization of the Scout Movement has selected 1xINTERNET...
We are looking for an experienced SEO for our growing Online Marketing team. If you already have a...
We are looking for an art director to join our diverse international team. Our projects are...
Yesterday we decided to move the icelandic 1xINTERNET office into nature, spring is arriving, and...
1xINTERNET is participating in DrupalCon NA this year as a Hallway Track sponsor. Few of our team...
We are looking to hire a full time Project Manager to join our team at 1xINTERNET. Our team consists...