Drupal development services
Choosing the right technology and a reliable partner for the web project is crucial to be able to confidently navigate the digital landscape and seize every opportunity for growth and excellence. Over the past decade, 1xINTERNET has become one of the leading Drupal agencies in Europe. We excel in building outstanding digital solutions on Drupal, one of the most innovative, flexible and widely used open-source CMS platforms in the market. Your successful digital journey begins with us!
Our Drupal expertise tailored to your unique business needs
Your business success is our shared mission. We understand that your business needs are unique. That's why we are here to offer the support you need. With us, it's not just a partnership; it's a collaboration that empowers your digital journey. Whether you need a simple website or a complex web application, our expertise in Drupal web development enables us to deliver tailored solutions that adhere to the highest quality standards and perfectly align with your unique business requirements.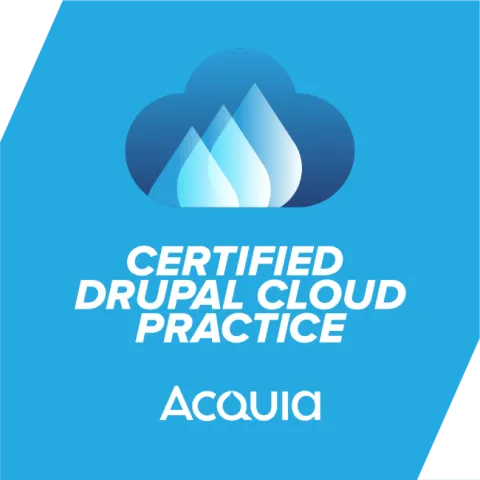 Our Drupal development services
Drupal web development
From concept to execution: our certified Drupal experts offer a complete custom service to turn your vision into a successful digital project.
Drupal theme & module development
When off-the-shelf solutions are not a perfect match, we create custom modules and themes to ensure your websites meet both your design and feature requirements.
Drupal migration
If your website currently operates on a different CMS platform, we help you to migrate your content to Drupal, ensuring a smooth data transition.
Drupal upgrade
If your website currently runs on an older version of Drupal, we can help you to upgrade your system to the latest version, ensuring it stays secure and up-to-date.
Drupal integrations
We assist you with the integration of external services, APIs, or custom applications with your Drupal website to extend its functionality and features.
Drupal maintenance & support
We provide you with first-in-class support and ensure that your digital solutions are stable, robust and compliant with best practices of Drupal development.
Projects built with Drupal
Benefits of web development with Drupal
Open-source framework Drupal
Drupal is an open-source platform, which means it is free to use, customise, and expand. It has a large and active community of developers and contributors who continuously improve and update the platform.
Cost-effectiveness
There is no licence cost or vendor lock-in, making Drupal a cost-effective solution for your business. You have the freedom to choose from a wide range of developers and agencies to work on your Drupal project.
Flexibility
Drupal's modular architecture and API-driven technology provide developers with flexibility, enabling them to create custom solutions tailored to specific needs whilst also providing a high level of connectivity with third-party services.
Scalability
Drupal is designed to handle everything, from small websites to large and complex web applications with high traffic volumes. It can easily scale to accommodate growing demands, making it suitable for projects of all sizes.
Accessibility 
Drupal has a strong commitment to web accessibility. It aims to ensure that websites are inclusive to all users. It provides extensive support for accessibility standards, including large multilingual capabilities.
Security
Drupal offers enterprise-grade security standards. The Drupal Security Team actively monitors and addresses vulnerability issues. Regular updates and security releases ensure your digital experiences remain secure and protected at all times.
Customization
Drupal allows for extensive customization. You can create custom modules and themes to tailor your website's functionality and appearance to your specific business needs.
User-Friendliness
Drupal offers a powerful content management system with a user-friendly interface that allows non-technical users to create, edit, and manage content efficiently and with ease.
SEO Compliance
Drupal is designed with SEO best practices in mind, which help websites to achieve better search engine rankings and improve their online visibility. It also can be integrated with a wide range of SEO modules.
Beyond our Drupal development services
Discover the vulnerabilities and growth potential of your digital solutions.
Achieve a strong online presence and boost customer engagement.
Ensure high-performance, secure, and reliable digital experiences.