Our highlights, where knowledge, inspiration and entertainment meet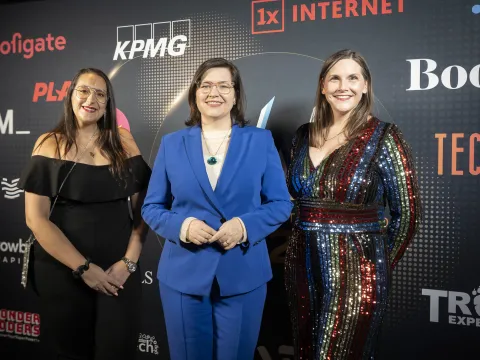 Nordic Women in Tech Awards took place in Reykjavík, November 9th. We were there and we had a great time.
3 min.
Read more

about this: Highlights from the Nordic Women in Tech Awards...
The 1xBRANDCHALLENGE brings us good memories from 2022. This challenge gave us the opportunity to...
In October 1xINTERNET held the first of the three company workshops that will take place instead of...
Last week I celebrated six months at 1xINTERNET. This time has been full of new experiences in many...
Last week at the 1xINTERNET offices you could almost smell the excitement for the coming weekend. On...
Research has shown that good relationships with colleagues are one of the biggest factors in...
Last weekend, team 1x travelled together to Conil, Spain for the annual retreat. Since our Icelandic...
With the COVID-19 virus causing concerns around the world these days, a lot of employees are being...