Dynamic group of creative experts united by an innovative mindset
Our corporate culture and values
Our employees are our most valuable asset, and we are committed to creating a welcoming and inclusive environment where they can thrive both professionally and personally, regardless of their gender, age or background. This inclusivity fosters creativity and innovation, enabling the team to produce excellent work. 1xINTERNET is a company that encourages all team members to strike a healthy work-life balance, and provide the support and flexibility needed to achieve it.
Our team in numbers
Our Management
Meet the visionary leaders shaping the future of our company, the executives who drive innovation and excellence.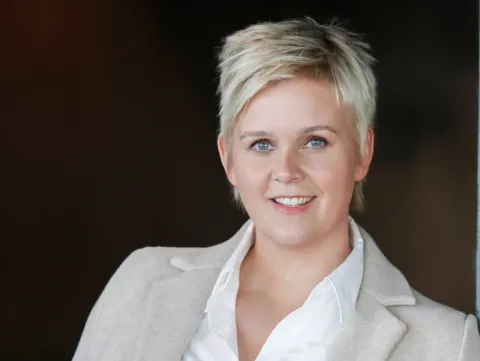 Baddý Breidert
CEO & Co-Founder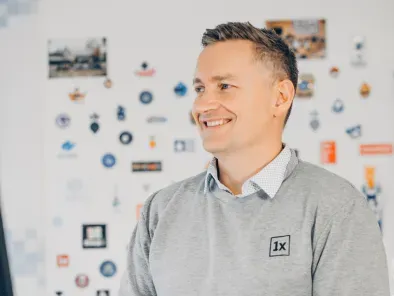 Dr. Christoph Breidert
Managing Director & Co-Founder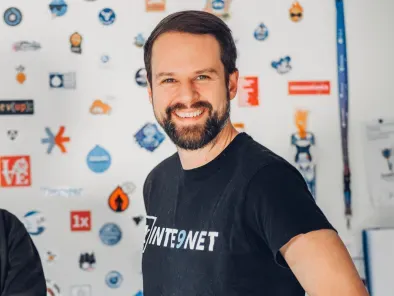 Stefan Weber
CTO & Managing Director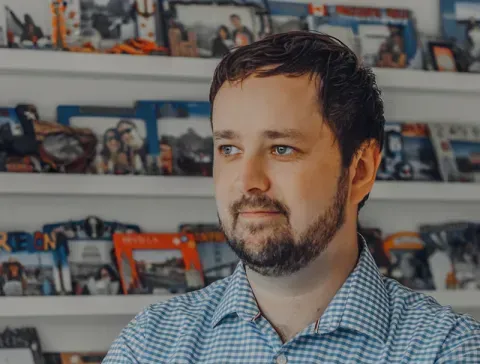 Diego Costa
COO
Project Management
Our project management team is a dedicated group of professionals who excel at planning, organising, and executing web projects. With a focus on collaboration, communication, and delivering results, our team ensures that your project is completed on time, within budget, and to the highest quality standards.
| | |
| --- | --- |
| 12 | 4 |
| Project managers | Solution architects |
Web development
Our web development team is a dynamic group of certified experts with a passion for technology and innovation. Having a wide range of expertise in both frontend and backend development, as well as different technology stacks, our team ensures your project's success from concept to deployment.
| | |
| --- | --- |
| 23 | 15 |
| Frontend developers | Backend developers |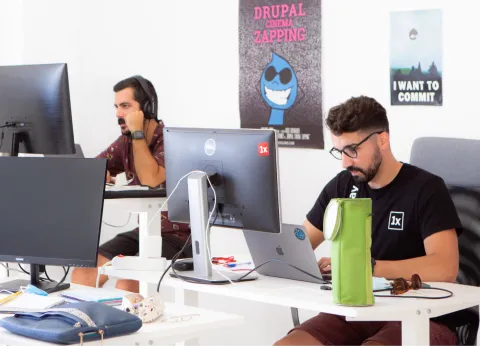 DevOps
Our DevOps team is a group of agile engineers of our IT ecosystem and the driving force behind seamless software development and deployment. They blend development and operations expertise to streamline workflows, automate processes, and ensure fast and reliable project delivery.
Design
Our design team is a talented group of creative minds who transform ideas into stunning visual experiences. With a passion for innovation and a keen eye for detail, they ensure every pixel, line, and element is perfectly placed, creating engaging and user-centred designs that make your brand shine.
| | |
| --- | --- |
| 3 | 1 |
| UX/UI designers | Motion designer |
Marketing and Sales
Our marketing and sales team is a group of digital experts dedicated to driving your business success in the competitive digital landscape. With a passion for data-driven strategies and creativity, they help your business to build a strong online presence and increase customer engagement.
| | |
| --- | --- |
| 11 | 4 |
| Marketing specialists | Sales specialists |
Human Resources and Finance
Our human resources and finance team is an experienced group of professionals who form an essential cornerstone of our company's success. They are committed to fostering a thriving work environment and ensuring the fiscal health and sustainability of our company.
| | |
| --- | --- |
| 3 | 2 |
| HR specialists | Finance managers |
More about us
Our passion for excellence and innovation is at the core of every digital solution we have developed.
The diverse expertise of our team ensures that every facet of your digital project receives the support it needs.
We focus on building and maintaining strong and long-lasting relationships with all our clients.