AuPairWorld - Drupal Migration
Drupal Migration
AuPairWorld
AuPairWorld is the leading online au pair agency operating worldwide. They needed to update their web technologies to stay ahead of their game, this required rebuilding their website in Drupal 9 and performing a complex migration . For this they sought the help of 1xINTERNET.
Who is AuPairWorld?
AuPairWorld is the leading online au pair agency in the world, matching au pairs with host families. Operating worldwide, over 3 million au pairs and families have registered on the site since its foundation in 1999. AuPairWorld is a high traffic matching website with 1000´s of active users. 
Au pairs and interested host families can register on the site, search for each other, using a specially designed search tool and receive suggestions of suitable matches based on personal search criteria. A premium membership option allows users to contact each other using a safe secure messaging system.
What problem was the client facing?
The AuPairWorld website has been continually evolving since its initial launch in 1999 and has grown to be a huge site with thousands of active daily users and millions of registered users. In order to stay at the forefront of technology AuPairWorld needed to upgrade their site to the most current version of Drupal. In order to keep advancing and provide greater functionality to their match profiling service AuPairWorld needed to overhaul their backend data and modernise the technology stack.
The migration from Drupal 7 to Drupal 9, including migrating content from other supporting legacy systems needed experienced experts so AuPairWorld sought the help of 1xINTERNET. Being a high traffic site, it was essential that the migration would not affect the service of the live website and that sensitive user data would be protected. AuPairWorld reached out to 1xINTERNET for guidance when faced with this enormous challenge as it was essential that the migration to Drupal 9 was both smooth and without disruption.
How could we help?
1xINTERNET led, guided and provided solutions to AuPairWorld to help them modernise their technology stack. We took control of the technical challenges to provide a robust advanced solution for AuPairWorld that provides increased functionality and scalability for continued future development. 
The migration of the old web presence to a system based on Drupal 9 was a complex task. With thousands of active users, sensitive user data, and being a high traffic website, 1xINTERNET were able to offer their experience and expertise to ensure a smooth migration that didn't affect users or the AuPairWorld service. User data was handled with care and protected during the migration process. 
As Acquia partners 1xINTERNET were able to provide Acquia hosting to AuPairWorld which offers 24/7 support, a powerful search service and secure data storage. This was essential for AuPairWorld due to the sensitivity of their user data which couldn´t be compromised. 
We also used the opportunity to improve the system for the users by adding new functionality to the platform such as a "wink feature" where families and au pairs can wink to each other to create connections.
Main features of the project
Drupal Migration
The complex migration of a high traffic site from Drupal 7 and other legacy systems to Drupal 9.
Enhanced functionality
Useful match making features were implemented such as a wink functionality.
Commerce subscriptions
Commerce subscriptions allow families to sign up for Premium features or browse free search features.
Backend data structure
A cleanup of the backend data structure which allows for scalability and makes maintenance simpler.
Premium feature
A premium messaging service was implemented to allow families to connect with au pairs safely and securely.
1xHosting
Hosting with 1xINTERNET is scalable, the best solution for a high traffic site as it is able to deal with traffic peaks. It also provides a full support and advanced data security.
"We have been bringing au pairs and host families together online since 1999. Thanks to 1xINTERNET, we were able to successfully complete the relaunch of our multilingual online platform, giving it a completely new technical base. This provides the foundation for us to be able to continuously develop AuPairWorld for our customers."
Heike Fischer, Managing Director, AuPairWorld
Why was Drupal a good fit for this project?
Drupal was a good fit for this project due to its great flexibility, it is easy to adapt to the complex functionality required by a leading site like AuPairWorld. It was important to have structured data which is one of the key benefits of Drupal. The Drupal 7 version of the AuPairWorld website worked well therefore it was logical to continue developing with Drupal and upgrade to the latest version.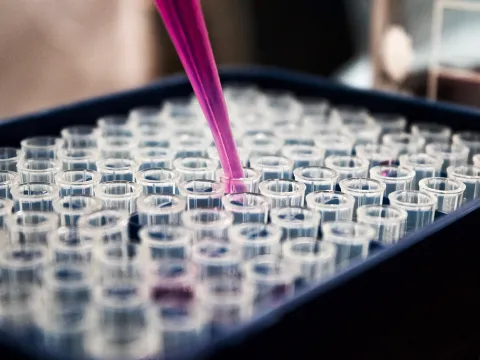 EIT Health is a network of best-in-class health innovators, backed by the EU. Established in 2015, they are one of several Knowledge and Innovation...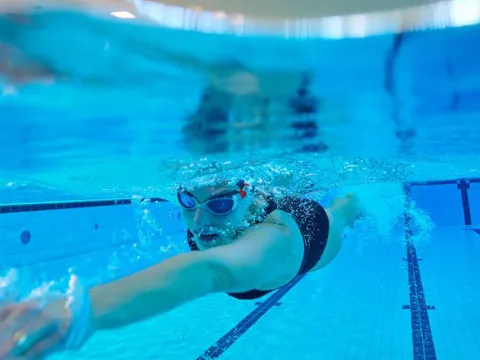 Schwaketenbad is an indoor pool complex in Konstanz, Southern Germany. In 2015 this popular water playground burned down completely. After a long 7...